For over 10 years, Mitsubishi Electric Heating and Cooling has been directly serving the B.C. customer base with a local dedicated infrastructure to meet the specific needs of the local HVAC market. Supported by Mitsubishi Electric's global resources and over 90 years of innovation, our technical experts and application specialists have a thorough understanding of the obstacles and challenges a customer base and climate as varied as B.C. and the Yukon presents. With this comprehensive knowledge, our team provides tailor-made products and support for contractors, design-engineering firms, architects and building owners throughout British Columbia and the Yukon.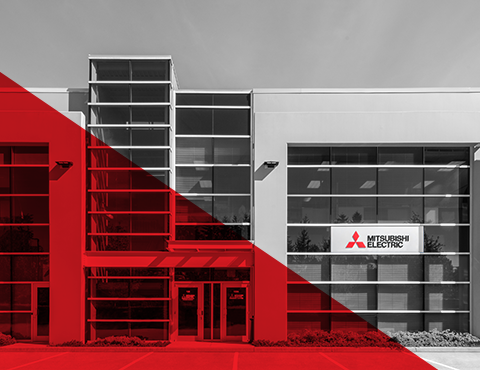 A World of Innovation Tailored for B.C.
The varied and demanding BC climate calls for HVAC solutions that can perform in even the most challenging conditions. Mitsubishi Electric has met the task, pioneering exclusive technologies that deliver the highest levels of efficiency and comfort. Learn More
Local Availability
With warehouses located in Ontario and B.C., we deliver the products our customers need, when they need them. Learn More
Global Sustainability
Through our Environmental Vision 2021, we aim to facilitate the creation of a low carbon economy in British Columbia and beyond. Learn More
Training and Support
We provide our dealers, contractors and consulting engineer customers with the technical support and training to do their jobs safely and efficiently. Learn More
---
Over 10 Years Serving You.
2009
Mitsubishi Electric British Columbia Branch Opens
In 2009, we opened our B.C. branch, the first and only direct sales office for Mitsubishi Electric in North America.
2010
E.A. Sports, First Major Project
The successful installation of an Air Source City Multi System in the high tech campus of E.A. Sports in Burnaby showed the high degree of flexibility that our City Multi product line has when dealing with a complicated and sophisticated retrofit application.
Partnered with Bosa Developments
Solo District – The Stratus, The Altus, The Cirrus and Phase 4. When combined, this development forms the largest single overall Mitsubishi Electric Water Source City Multi project in the world.
2011
Participated in Third Party Utility Model
This utility model, developed by Fortis BC, insisted on high efficiency, low maintenance, and high quality heating and cooling products. Our City Multi System was the system of preference helping expand VRF market share in the region.
2012
The Ora by Onni Reaches Completion
Consisting of 869 indoor units to provide energy efficient heating and cooling to residents, the Ora by Onni was the first large residential project in B.C. in 2012.
BC Branch Relocation
In July 2012, we relocated to a new, larger, and custom fit facility on Lougheed Highway, growing from 2000 to 8000 square feet.
2013
WesGroup's The Brewery District TransLink Building One Reaches Completion
At approximately 265,000 sq. ft., with of 29,000 sq. ft. of commercial/retail space and 236,000 sq. ft. of offices, this building is equipped with a Water Source City Multi System compete with domestic hot water from recovered heat in its commercial office space.
2014
Project Evolution Commences
As part of our association with Bosa Developments, we broke ground on Project Evolution in Calgary, commencing work on two major residential towers, "The Fuse" and "The Pulse", using an entirely British Columbian Team.
2015
Project Evolution's "The Fuse" Reaches Completion
Introduced the first City Multi 575V System
Solo District's, "The Stratus," was fitted with the first City Multi 575V, a system specifically designed to meet the precise needs of major commercial and industrial operations in Canada.
2016
Project Evolution's "The Pulse" Reaches Completion
2017
Modello and "The Altus" Reach Completion
2017 marked the competition of two major developments, Bosa Development's, "Modello," with its state-of-the-art geothermal heating and cooling, and Appia Development's, "The Altus," the tallest water source VRF in Mitsubishi Electric's world.
Harbour House Hotel Retrofitted
In 2017, we provided a retrofit to the heating and cooling systems in this boutique hotel in Salt Spring Island B.C.
2018
3 Projects Completed
Over the course of 2018, we completed the Lily Terrace, a project consisting of 24 luxury flats, Mill District, a multi-unit residential project consisting of 75 condos and 30 town homes, and provided Dayton Ave with ducted heating & cooling systems as a premium finishing for multi-million-dollar homes developed by Jacken Homes.
2019
2019 and Beyond
The Mitsubishi Electric B.C. Branch continues to expand to meet the needs of our local clients. Ongoing projects include 320 Granville, a Bosa Developments Office Tower, completion of the residential project, Vesta Lattice Condos in Langley, the Lynn Valley Mall Redesign, and the new Lynn Valley Residences.