| | |
| --- | --- |
| High-resolution direct view LED display for the most demanding control room applications. | |
At 1.25mm pixel pitch, the VS-12NP180 is our highest resolution narrow pixel pitch (NPP) LED display, delivering stunningly sharp images, even in strong natural daylight. Like all other Mitsubishi Electric displays, the 12NP is designed and built in Japan to the most exacting specifications to ensure that its superb performance is matched by solid reliability and lowest possible cost of ownership.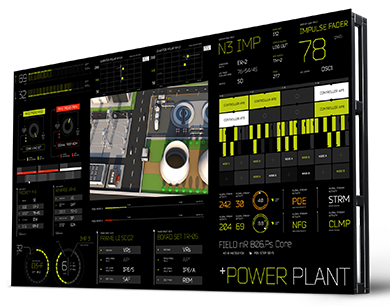 Using specially designed 3-in-1 SMD (RGB) LED packages, the 12NP is able to render even fine graphics in crystal-clear detail, making it ideal for SCADA-type or network management applications. Unlike direct view LED displays designed for general display, the purpose-built 12NP has a number of patented features to ensure top performance and operator comfort over long periods of use. Its dynamic power consumption feature monitors content luminance and adjusts power output automatically to reduce operator eye-fatigue and optimize power consumption. The 12NP also incorporates Mitsubishi's Natural Color Matrix system found in its DLP products, along a specially developed 2-dimensional noise reduction system to reduce visible noise in compressed content such as MPEG video.
Long term reliability is a vital factor in specifying control room displays. The 12NP is rated for a full 100,000 hours of continuous 24/7 operation, with its anti-burn feature ensuring that LED luminance and chromaticity remains uniform over the life time of the screen, eliminating the mosaic effect often seen in lower quality LED displays. In the unlikely event of a single-unit failure, the dual-loop signal inputs ensure other panels will still keep displaying images via two way image transmission throughout the system.