LM55P4 55" RNB LCD Monitor with 0.44 mm bezel
The latest version of Mitsubishi Electric's popular LM55 55" professional-grade LCD monitor takes LCD video wall performance to the next level. The feature-packed LM55P4 achieves a bezel width of just 0.44mm, virtually eliminating obtrusive gaps between individual displays for a truly stunning, near-seamless LCD video wall. LM55P4 provides an attractive, high-specification and cost-effective alternative to DLP video walls where installation space and budget is limited.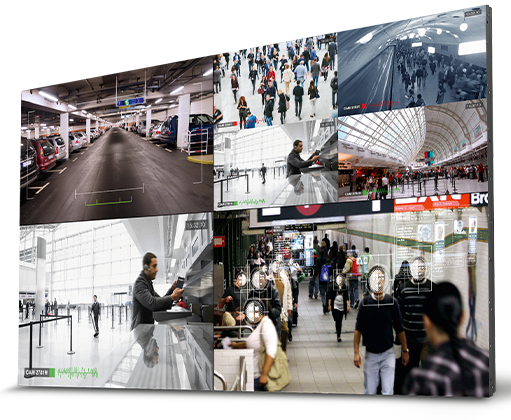 The LM55P4 offers Full HD (1920x1080 pixel) performance and is rated for 100,000 hours operation. High brightness and contrast, together with an anti-glare screen surface makes it an excellent choice for small control rooms, breakout suites or meeting rooms. Built-in dynamic brightness controls ensure screens are always perfectly colour balanced and tiling compensation ensures accurate screen geometry is maintained. LM55P4 is equipped with an OPS slot for extended functionality and features DisplayPort™ (1.2a), HDMI (HDR supported), DVI-D (with HDCP) and analogue video inputs. Monitors can be daisy-chained together for DisplayPort™ to create simple video wall applications with no external controller required.